If you have already visited Lobos in one of our trips you already know the best. But there are still many places you must visit. This time we'll tell you about Los Lajares,  a village about 10kms from Corralejo.
Lajares is a village with around 3000 inhabitants in the North of the island. Despite not being next to the sea, Lajares is the surfers' village par excellence in Fuerteventura, as it is in a privileged location next to the best surfing peaks in this island, at the same distance from the Eastern, Western and Northern Coast.
Residents from different nationalities live in Lajares, which enriches its culture, apart from being a tourist and yet not crowded place, as the lodging offer consists of apartments or really charming houses.
Lajares is a crossroads town, as it is located between El Cotillo and Corralejo, the three of them being the most interesting places in the Northern area as far as tourism is concerned, having  a great leisure offer. In the main street of Lajares you find everything: surf and kite schools, clothes and crafts stores, apart from bars and restaurants for all tastes to have breakfasts, lunch and dinner and enjoy live music almost every day of the week: Canela Bar, Return Bar…
What to do in Lajares?
Visit Calderón Hondo Volcano
Probably one of the best preserved volcanic cones in Fuerteventura. Climbing it is a pleasure, and this will allow you to enjoy the views of the North of the island, Lanzarote and Lobos Island. It won't take you longer than one hour, and the track is fully accessible for the visitor. The track is not hard, but recommended for all kind of people.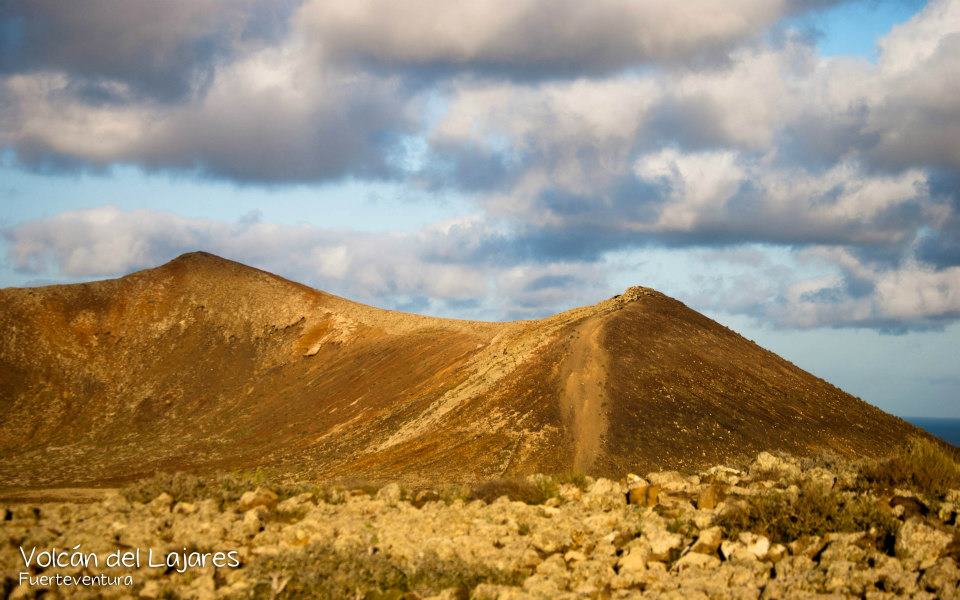 Strolling along "El Barranco de los Encantados"
This is probably one of the best kept secrets of Fuerteventura. It is a sandy ravine you can access on your way out of Lajares towards Cotillo. You must take the dirt road exit on the roundabout. There you can park and start the trekking. As you get into the ravine the landscape becomes impressive: you find the most original rock formations and a great deal of fossil remains. These special rock formations in "El Barranco de los Encantados" come from large antique masses of sand under the sea;  when significant drops of the sea level took place these large masses of sand were exposed forming, over time, this place of unequalled beauty.  It has been declared asset of cultural interest, with the category of palaeontological area in 2008.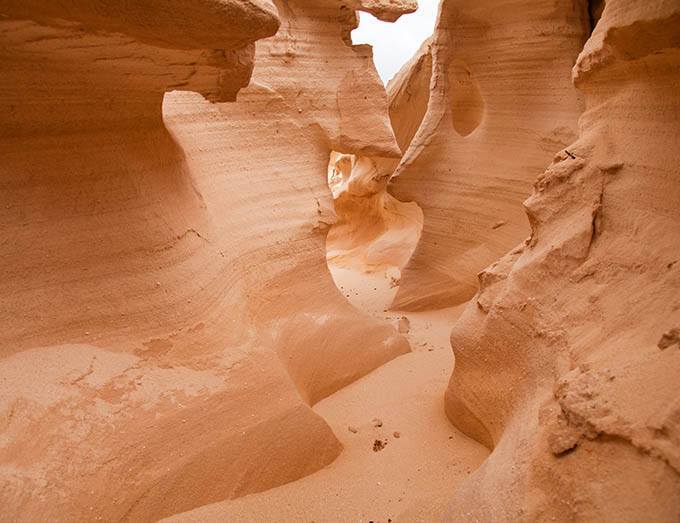 On Saturdays, Crafts market in Lajares
Every Saturday from 10 to 14h different craftsmen in Fuerteventura put on a market where you can find a large variety of pieces of handicrafts. A highly recommendable visit, as thanks to the market the village is extremely lively. Besides, it is located in the very square of the town and just next to it there is a playground, so if you are travelling with children this is a perfect stop.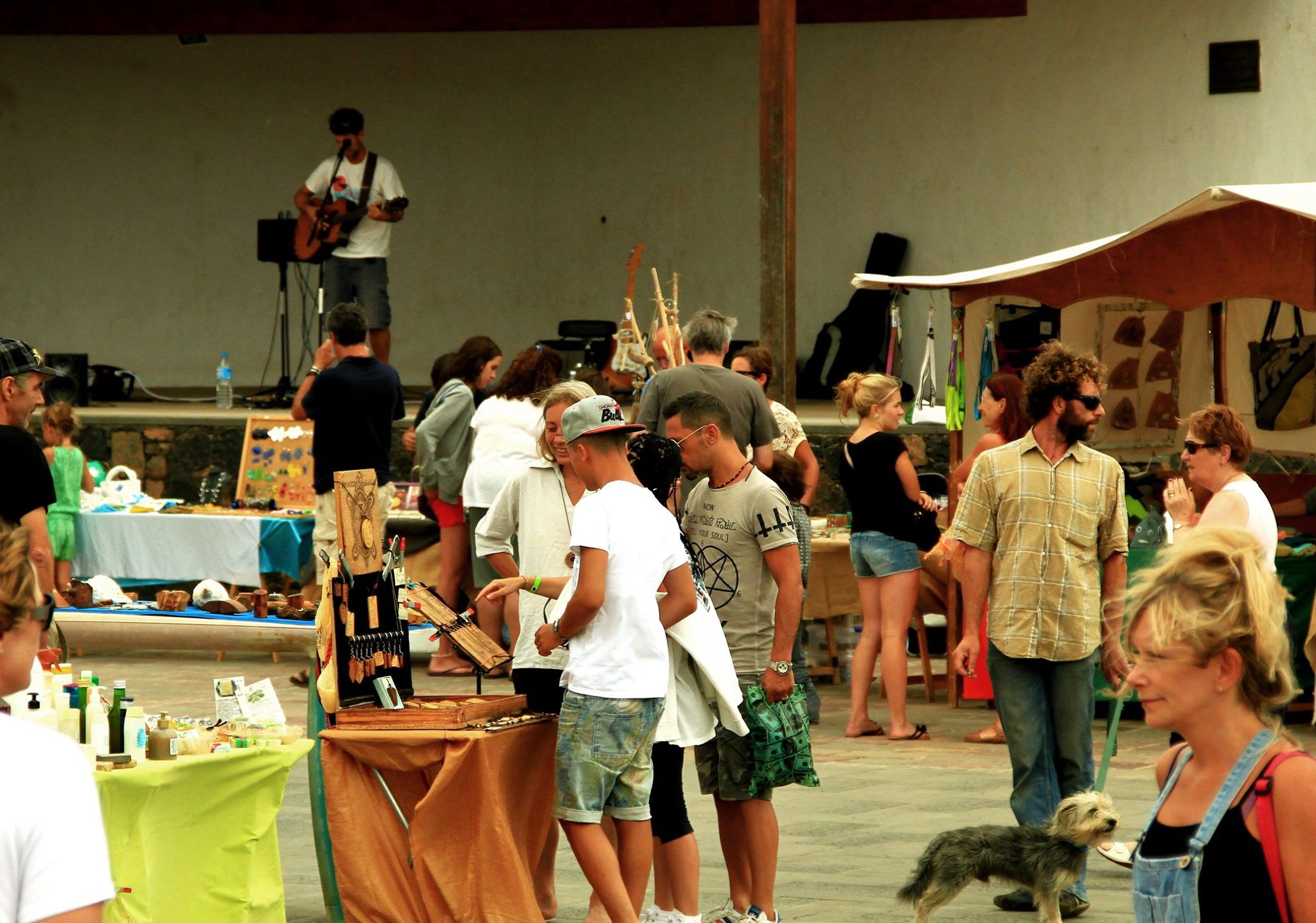 Enjoying the Jam Session on Wednesday
If you like live music, every Wednesday, in an emblematic spot in Lajares, "Canela Café", musicians and amateurs meet to put on one of the best known sessions in Fuerteventura. Around 20h locals and tourists turn up to enjoy the gastronomic offer of this place, and around 22h music starts. You'll be amazed to see the large number of people from different nationalities that pop up.
FuerteCharter Team