Goat cheese, Foam salt and goat ham
Foto: ©mamacontracorriente.com
Little by little the jewels of Fuerteventura's gastronomy are being discovered and more and more people praise the quality of its raw material.
Fuerteventura's landscape has the usual presence of its famous goat and its shores are lapped by clear waters of great purity. Goats and saltwater are its most representative elements and, as it couldn't be otherwise, those which make Fuerteventura excel in the gourmet world.
"Majorero"Goat Cheese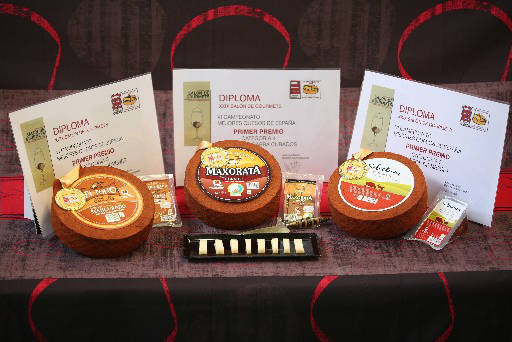 The dense, fat and aromatic milk got from the healthy and happy "majorera" goats is the basis for the tasty and varied "Majorero" goat cheese, a fatty cheese which has an intense aroma, with different tastes for the palate depending on ripening and on what ingredients it has been cured in (oil, gofio, paprika …).
One of the secrets of the quality of this product is its naturalness, since most of the goats bred on the island are free of impurities, drugs and other harmful substances.
The "Majorero" Goat Cheese has had denomination of origin since February 16th , 1996, and it has won countless awards since; the last ones, three gold medals, in mid-April 2015, in "El Salón del Gourmet" in Madrid, which has chosen three "majorero" cheeses among the best in Spain: The brand Tofio (semi-cured with paprika) Selectum ( mixed cow-goat milk) and Maxorata (cured with paprika).
We recommend visiting the "majorero" Museum of Cheese, in the Visitor Center in "El Molino de Antigua", which you can visit Tuesday to Saturday, 10am to 18pm. Information: Tel. 928 878 041.
Foam salt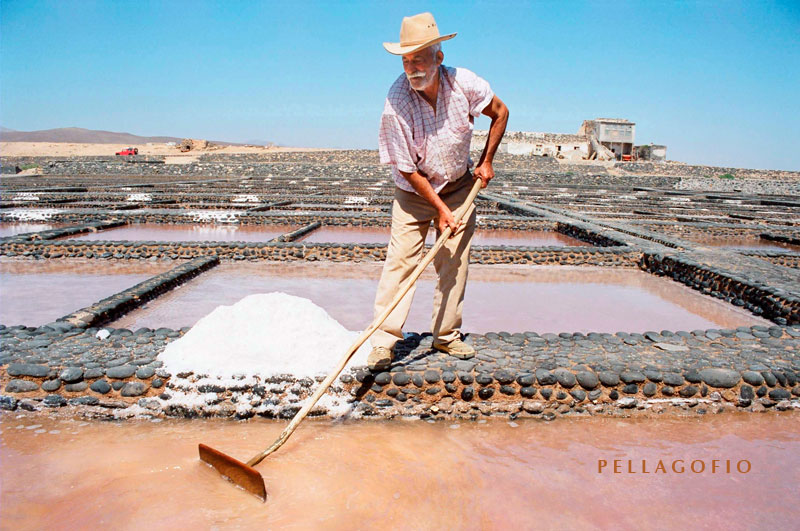 As we have already told in a previous article of this blog, the "majorera" Foam Salt has also been recognized as a "majorero" gourmet product that, for some years, has been internationally well known because of its properties.
What is special about this foam salt is its fine grain and smooth taste on the palate, and its crystallization in the form of flakes.
"Majorera" Foam Salt is obtained from the surface of the sea, not from water brought from the seabed through pipelines, but the sea foam that breaks on salteries and goes directly into the cookers (where the water evaporates), hence its highest quality.
If you have not yet visited the Interpretation Center in Las Salinas del Carmen, we recommend you to get the opportunity to witness, first-hand, the artisan craft of obtaining foam salt, Tuesday to Saturday, 10 to 18h. Information: Tel. 928 174 926.
"Majorero" goat ham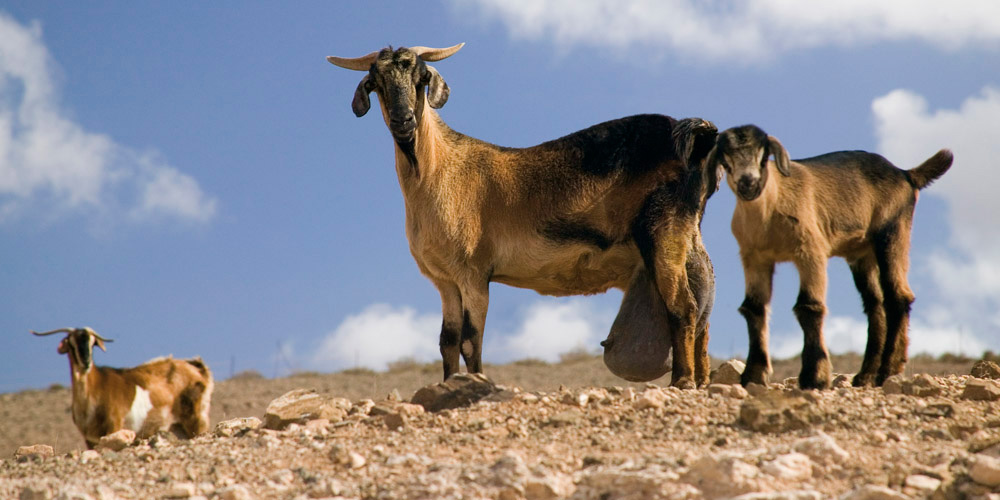 To savor this majorero gourmet product we must go to Casa Marcos restaurant in Villaverde, where Marcos Gutierrez, well-known majorero chef, has been experimenting on "majorera" goat legs for over 10 years.
Marcos calls it "cecineta" (dried beef-bacon) and he has managed to work this product thanks to popular lore handed down from generation to generation, since in ancient times goat meat was cured with salt to preserve it.
The freedom of "Majorera" goats and their feeding on dry grass makes its taste softer than that of goats elsewhere, so the taste of "majorera" goat ham is a delicacy for the palate.
At the moment, Marcos isn't considering export, but who knows in the future. Many say it would be a great product in the Muslim world, where they can't eat pork.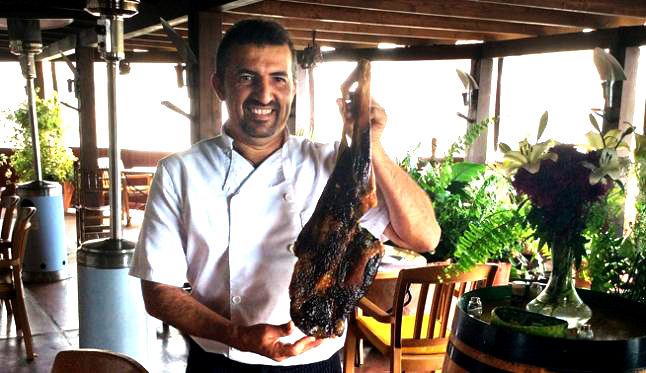 Fuertecharter Team