Fuerteventura, the second largest island of the Canary islands, is one of the most desired tourist destinations in Europe, not only for surfers who find waves and wind all year round, but is loved by all thanks to its mild climate all year round.
But whether you are travelling with your partner, your family or on your own, there are so many activities you can do.
Fuerteventura is full of incredible corners of unspoiled nature.
Within a few kilometres you will feel like you are in the Sahara desert, in the turquoise waters of the Maldives or in Jurassic locations from a movie.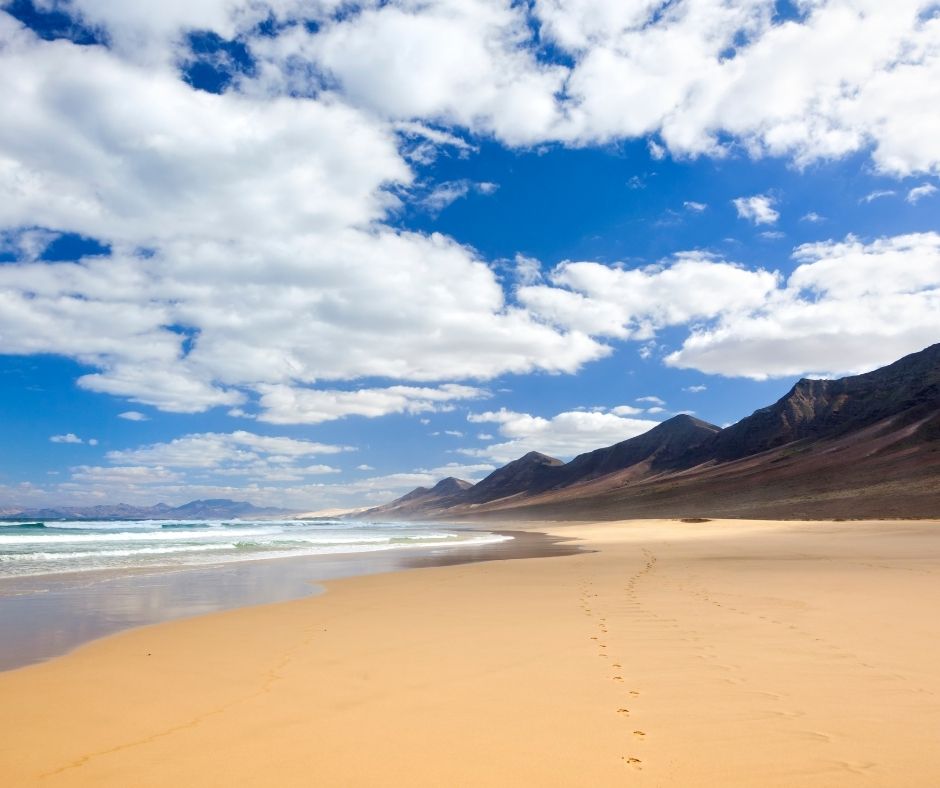 For more tips, read our ARTICLE dedicated to the most beautiful places on the island.
But if you are looking for exciting and exclusive activities in Fuerteventura, we have selected for you the best experiences you can have and we offer them in combination with our most popular catamaran excursion at the cheapest price you can get.
Why should you buy a combined excursion package with us?
Firstly, because in one click you save money on both activities.
Secondly, and equally important, you don't have to do both on the same day, you can decide for yourself when to do them during your holiday.
 All packages have in common our fantastic Deluxe Combo excursion, which consists of a 4 hour catamaran tour of the island of Lobos where sailing along the coast.
On this excursion you will enjoy a guided tour of Lobos Island and discover its most beautiful corners, you'll explore the crystal clear waters by kayak, SUP or snorkelling with hundreds of fish, and finally you'll enjoy a delicious paella on board.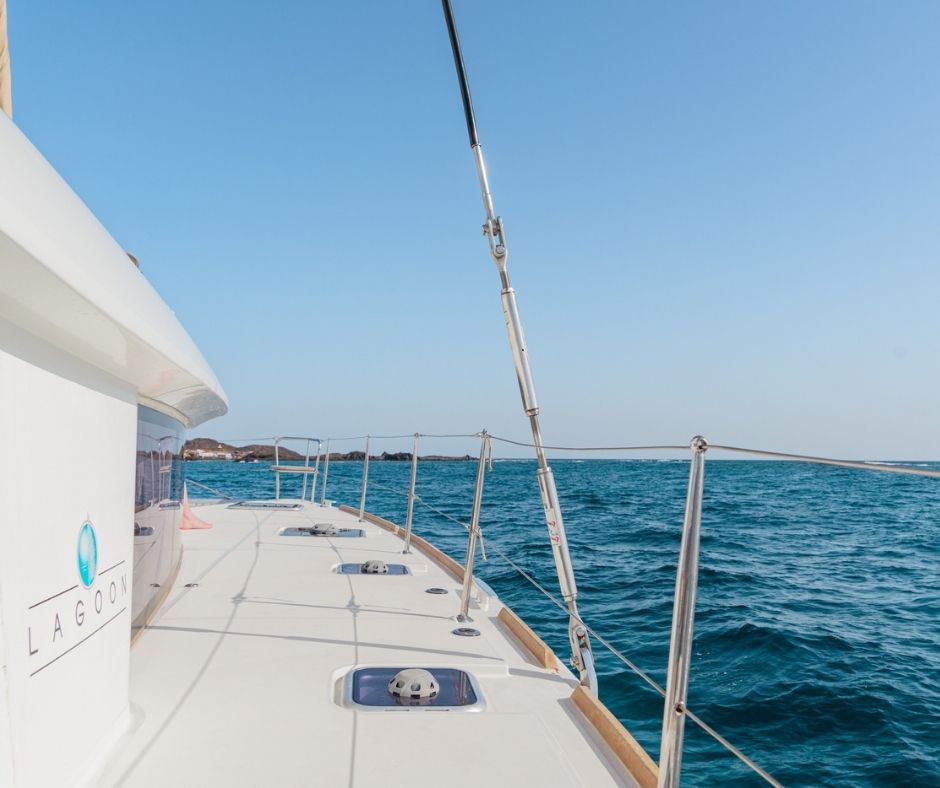 Let's take a look at some of our combined proposals.
Deluxe Combo + Buggy
In the last few years, buggy tours have become a must-do attraction here in Fuerteventura, especially because they are a fun and alternative way to discover the volcanic landscapes of the island.
Bring out your adventurous spirit and buy your package by clicking HERE!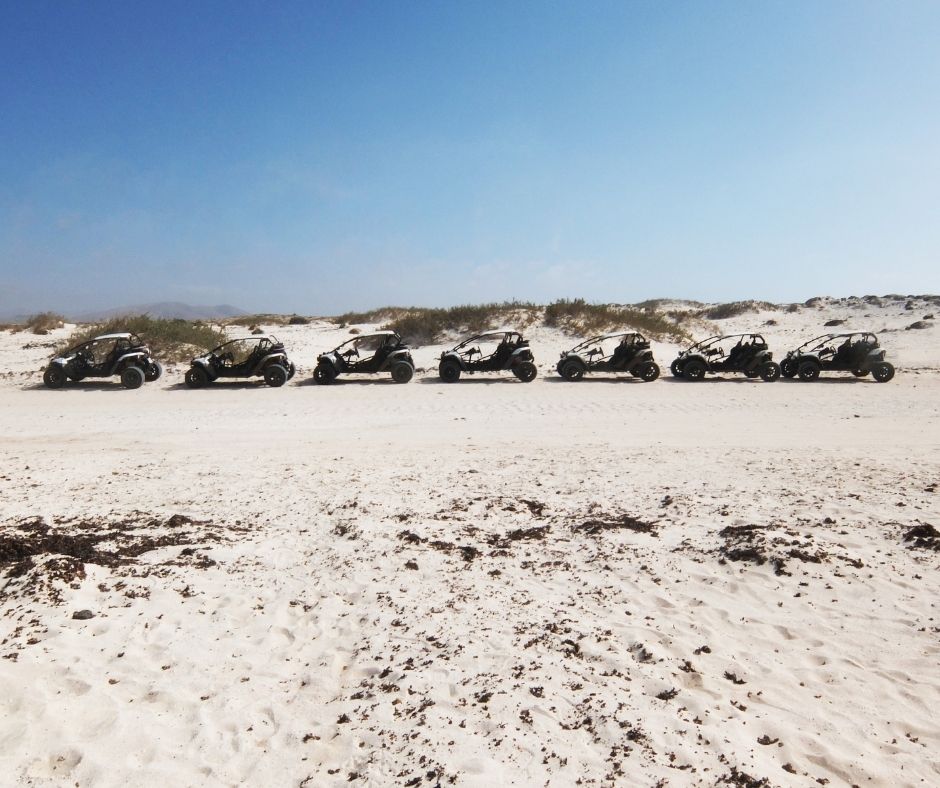 Deluxe Combo + Visit to the Conatvs Winery
Your visit will start with a tour of the vineyard during which you will learn about the Canarian grape varieties and the techniques of growing and making Conatvs wine, which is the only brand of wine from Fuerteventura with the Protected Designation of Origin of the Canary Islands.
Don't worry, of course you will also have a Fuerteventura wine, oil and cheese tasting!
How can you miss a good local wine?
Buy this package by clicking HERE.  
Combo Deluxe + Stargazing
Did you know that Fuerteventura is a UNESCO Starlight Reserve?
It means that from here you can observe an incredibly clear sky full of stars.
You will be able to observe the Milky Way, shooting stars, planets and take night pictures, everything under the supervision of a professional guide who will explain to you all the particularities of the island's sky.
 What's more… It's one of the most romantic things to do!
More information by clicking HERE.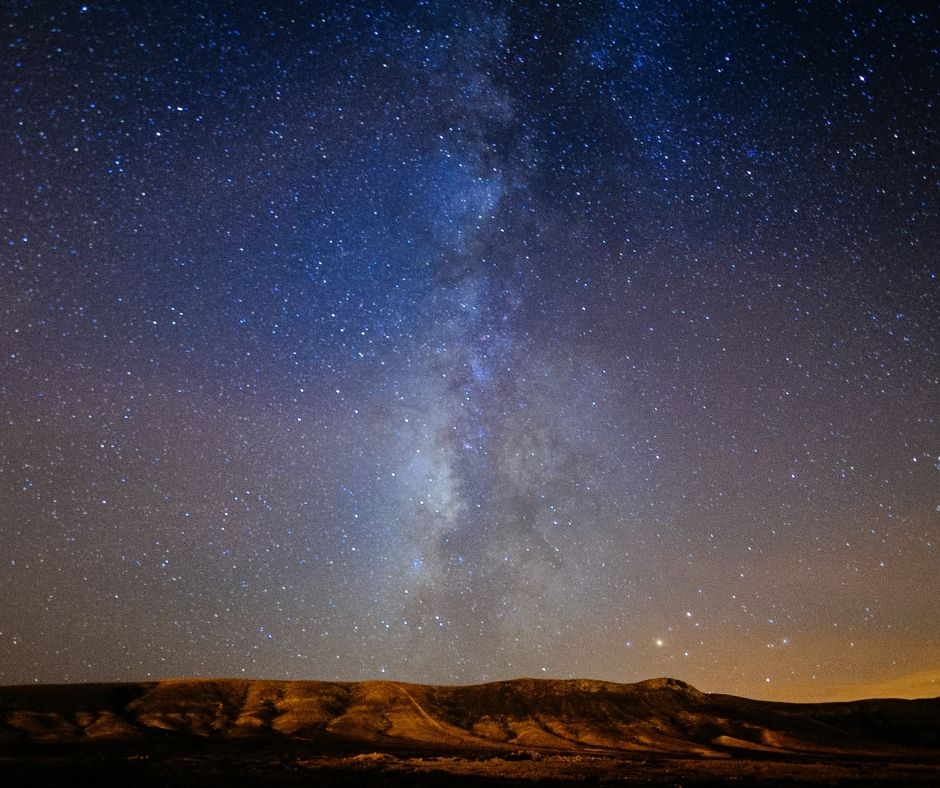 Combo Deluxe + Panorama Island Grand Tour
A luxury Mercedes minibus with WiFi will take you to discover Fuerteventura from the north to the extreme south, with stops at the most beautiful and special places on the island such as the dunes of Corralejo, Betancuria, Sotavento and other picturesque places that can't be missing on your holiday list.
 How about a tour together?
Book it by clicking HERE.
 These are just some of our offers and stay tuned because we will soon publish many more.
You can check them all out on our website www.fuertecharter.com or call us on +34669354404. 
We can't wait for you to come on board with us and live a wonderful adventure discovering Fuerteventura!