Widespread in over 8kms in the eastern coast of Fuerteventura, we find the heavenly beaches called Grandes Playas, Corralejo.
They are part of the Natural Park of the Dunes,Corralejo, since December 19th , 1994, and they share with this park its golden sand dunes, totally organic in their formation,  by the accumulation of remains of shells belonging to millions of shellfish and other marine organisms with external skeleton, deposited by the sea and piled up by wind currents.
Throughout these 8kms different beaches stretch, all with turquoise waters that leads us directly to paradise, some formed by large expanses of sand and other shaping small semi´-rocky coves: all of them a true wonder of nature.
From the north (the closest part to Corralejo), the first one we find is the beach of Punta Prieta, La Barreta and El Bajo Negro. These beaches are very extensive and often the most visited by tourists, as they  also have the most services for visitors, such as walkways, beach bars, sunbeds and parasols; nevertheless, they are never very crowded.
As we move southwards  we find the beaches of Los Matos, El Burro, El Dormidero and El Moro. They are more sheltered  than the previous ones, and rockier, but their beauty is comparable to those just mentioned. These old names are generally granted by local fishermen. Today, these names have been changing, especially among the surfing community, which has put names to the beaches depending on the waves that are in them.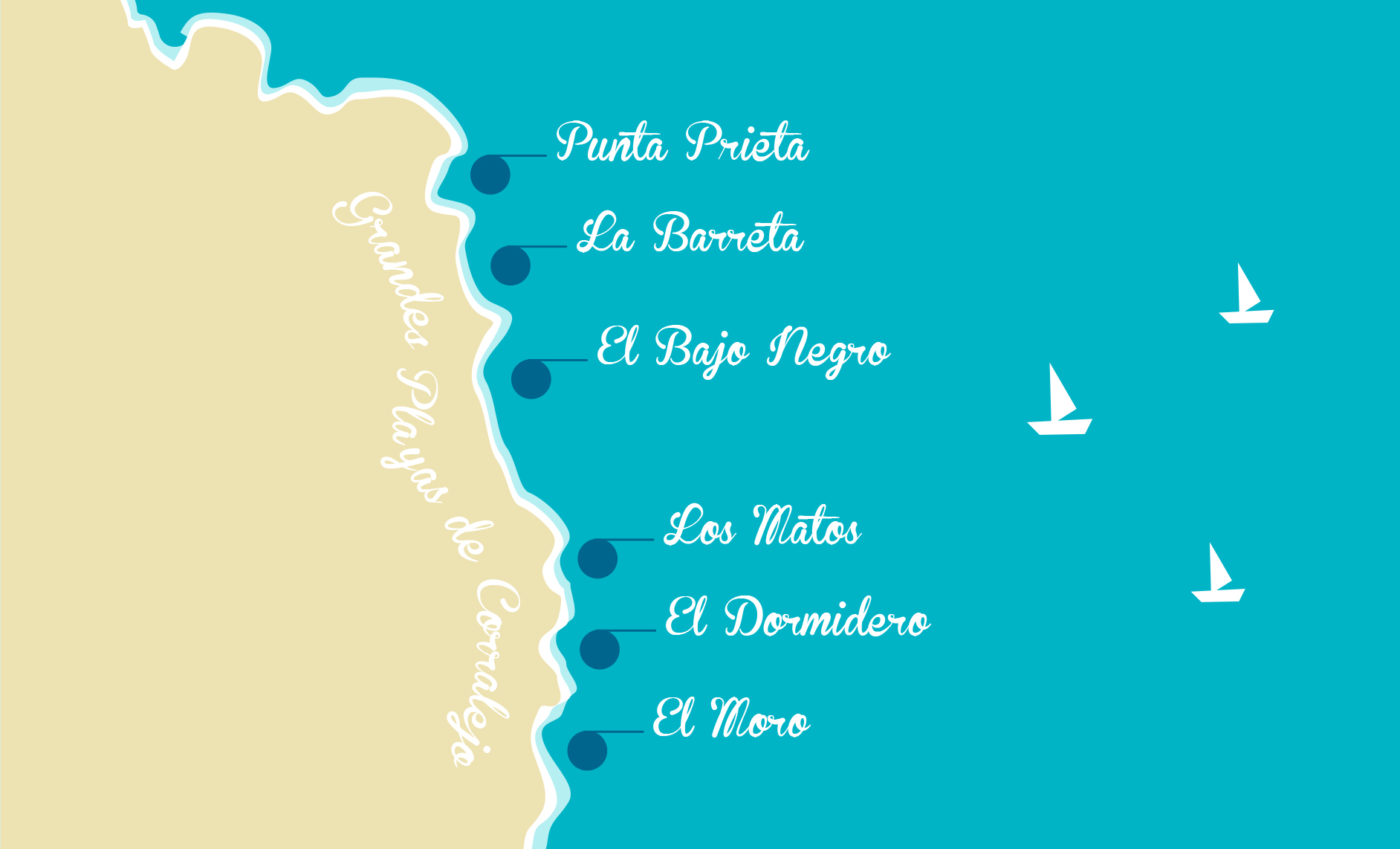 These beaches, besides being an ideal place to sunbathe, are also ideal for water sports. The nearest to Corralejo have constant winds almost all the year through, so they are the perfect spot for kitesurfing, especially  La Barreta beach, known by kiters as Flag Beach.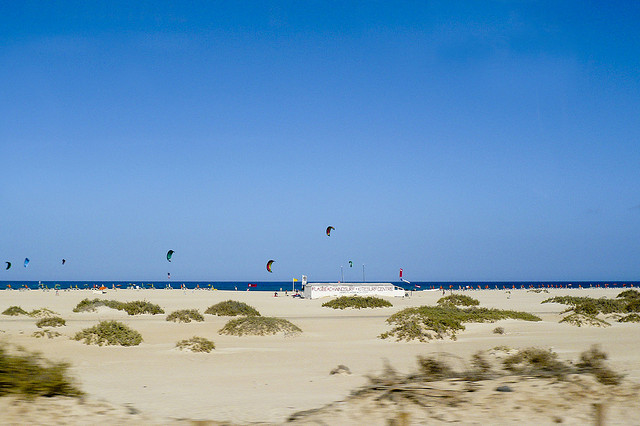 As we go down to the south the coast offers us good spots to surf, best in summer.
Great allies on this coast are "Los Corralitos", circular stone constructions, useful to shelter from the wind , and that can save your day at the beach  when the wind blows hard.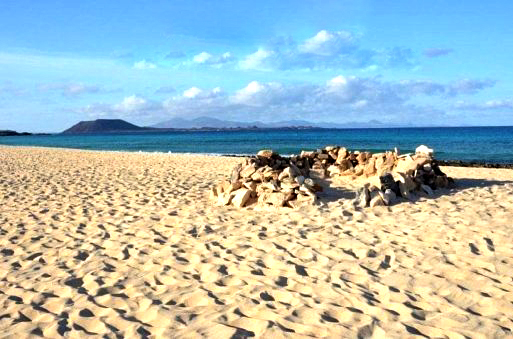 Parking at these beaches is on the very side of the road (FV-1) and it's a zone where we recommend driving with caution as the continuous parking and unparking can cause traffic jams. There are proper parking areas, and it's forbidden  to do it in the area of ​​the dunes, where we advise you not to get in,  as your car it is likely to get trapped in the sand.
Grandes Playas, Corralejo, have been classified as the second best beaches of Fuerteventura, after Cofete, and they are a paradise for  nudist beach lovers.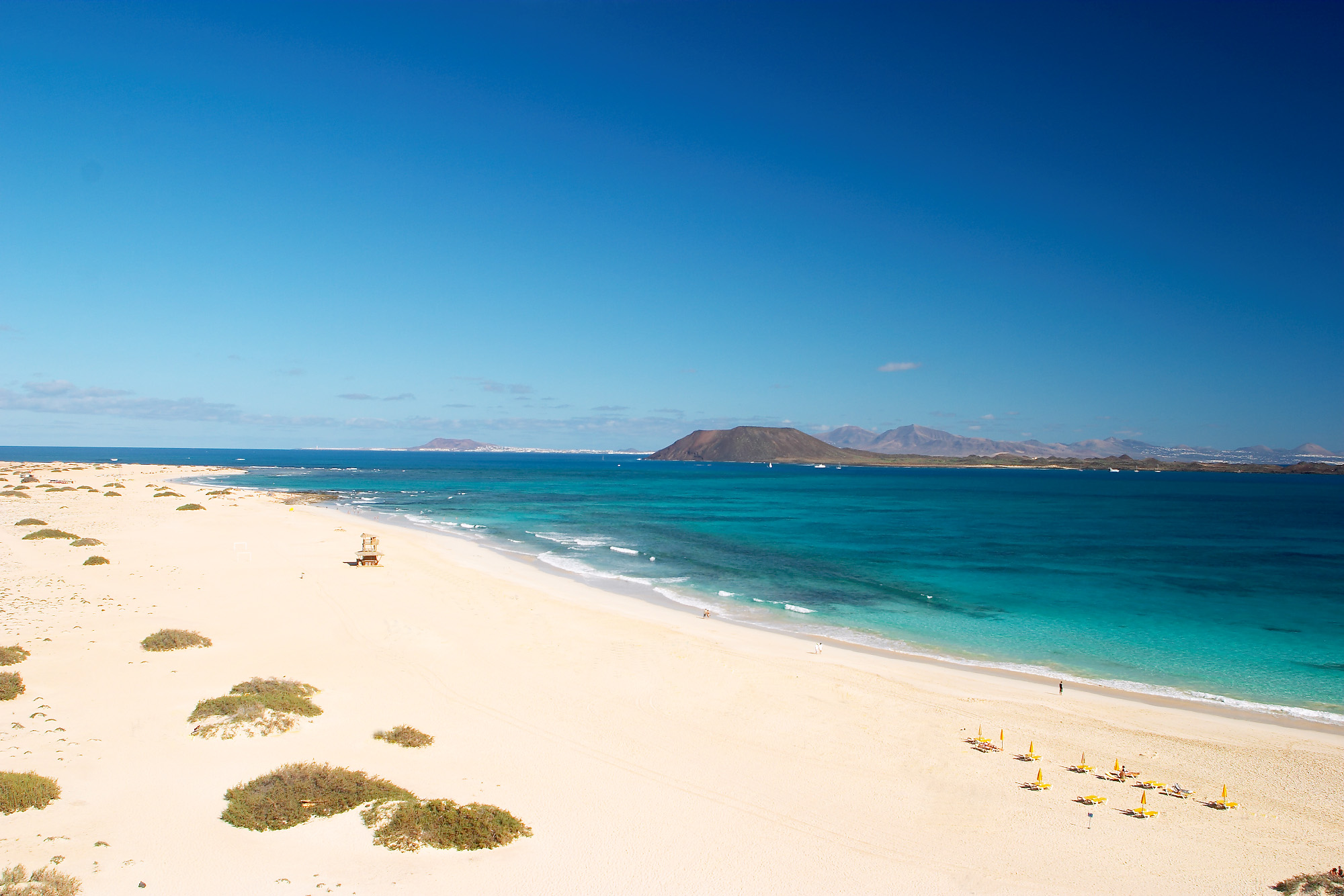 Last May they won the Blue Flag certificate for the twentieth consecutive year, award given by the European Foundation of Environmental Education, thus attesting to the quality of bathing waters, information and environmental education in the area, environmental management, security and services and facilities.
These beaches can be reached by car or  bus lines 6 and 7.
Fuertecharter Team