Imagine taking a sip from a glass of prosecco and enjoying some fresh summer fruits while surrounded by beautiful crystal clear waters in which you can take a swim to refresh yourself.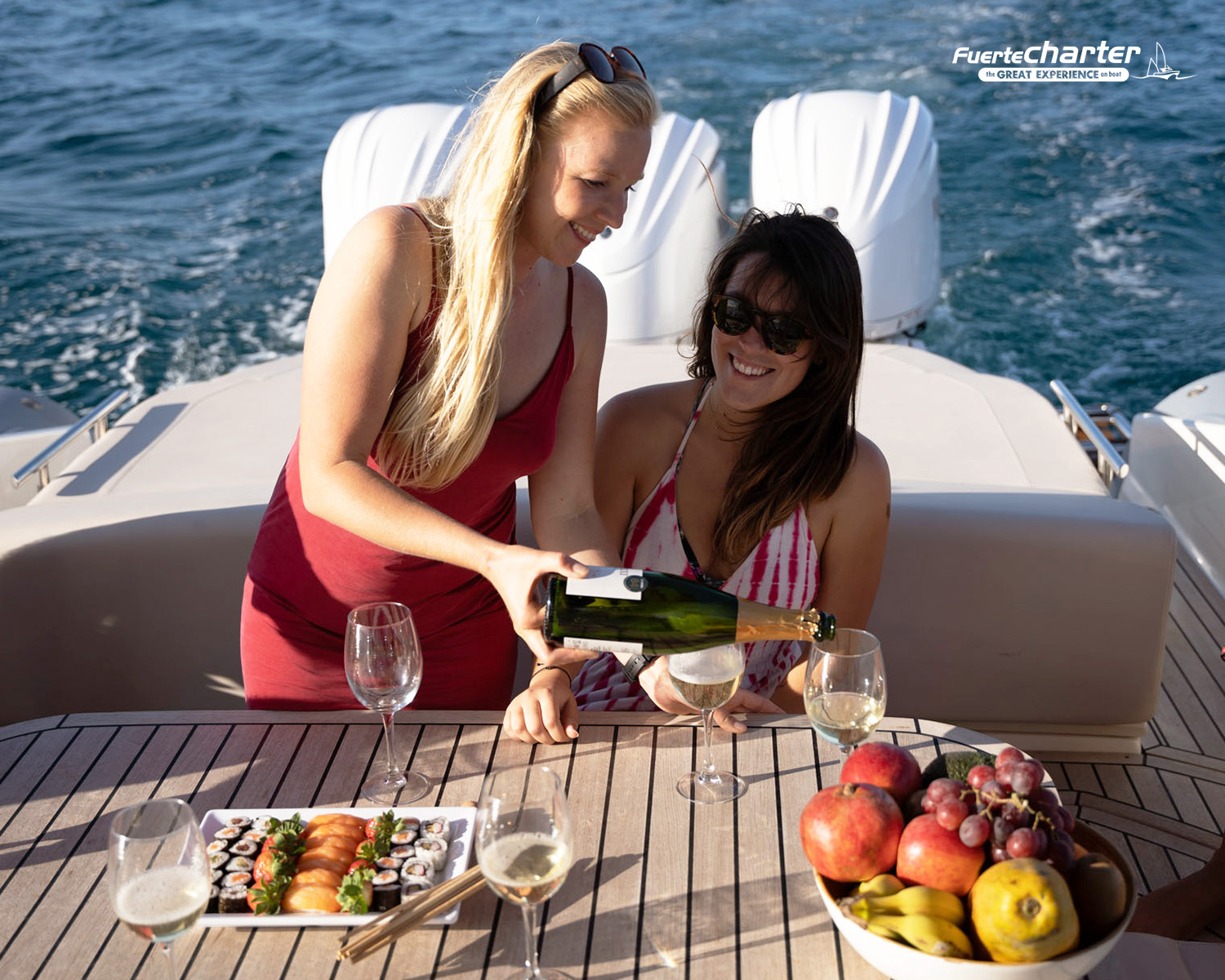 Or imagine being able to visit Lanzarote's Playa del Papagayo arriving directly by sea at a cruising speed of 40 knots that will make your journey fast and exciting and then snorkeling while observing the coast's beautiful seabed populated by a myriad of colorful fish. 
All this is possible simply by booking a private excursion with Fuertecharter!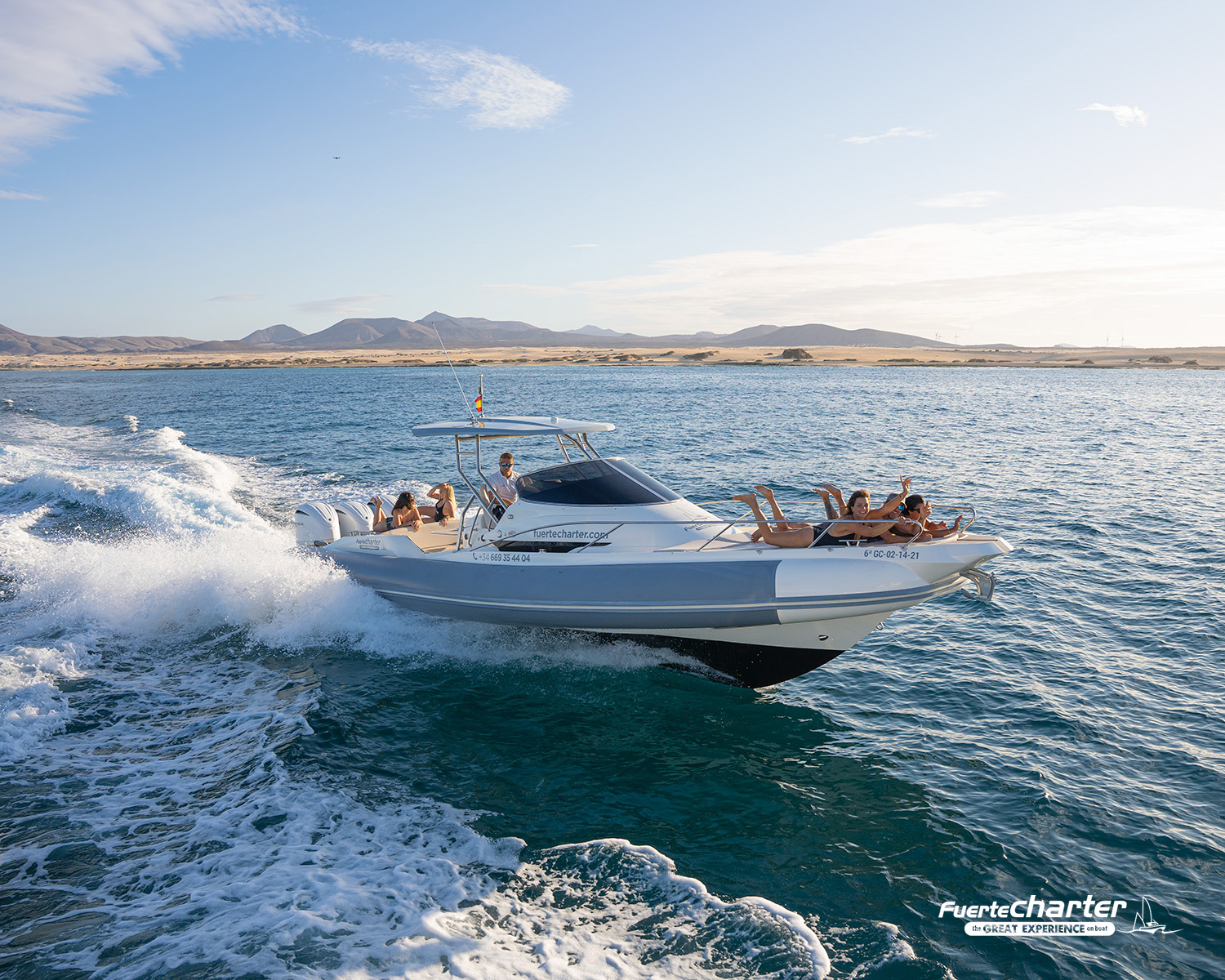 Prince 38 Sport Cabin is undoubtedly one of the most elegant semi-rigid boats you can find in the port of Corralejo, but what makes it so special compared to other boats?
Its main features are the three Yamaha 300 V6 engines which allows us to reach a speed of 50 knots without stability problems.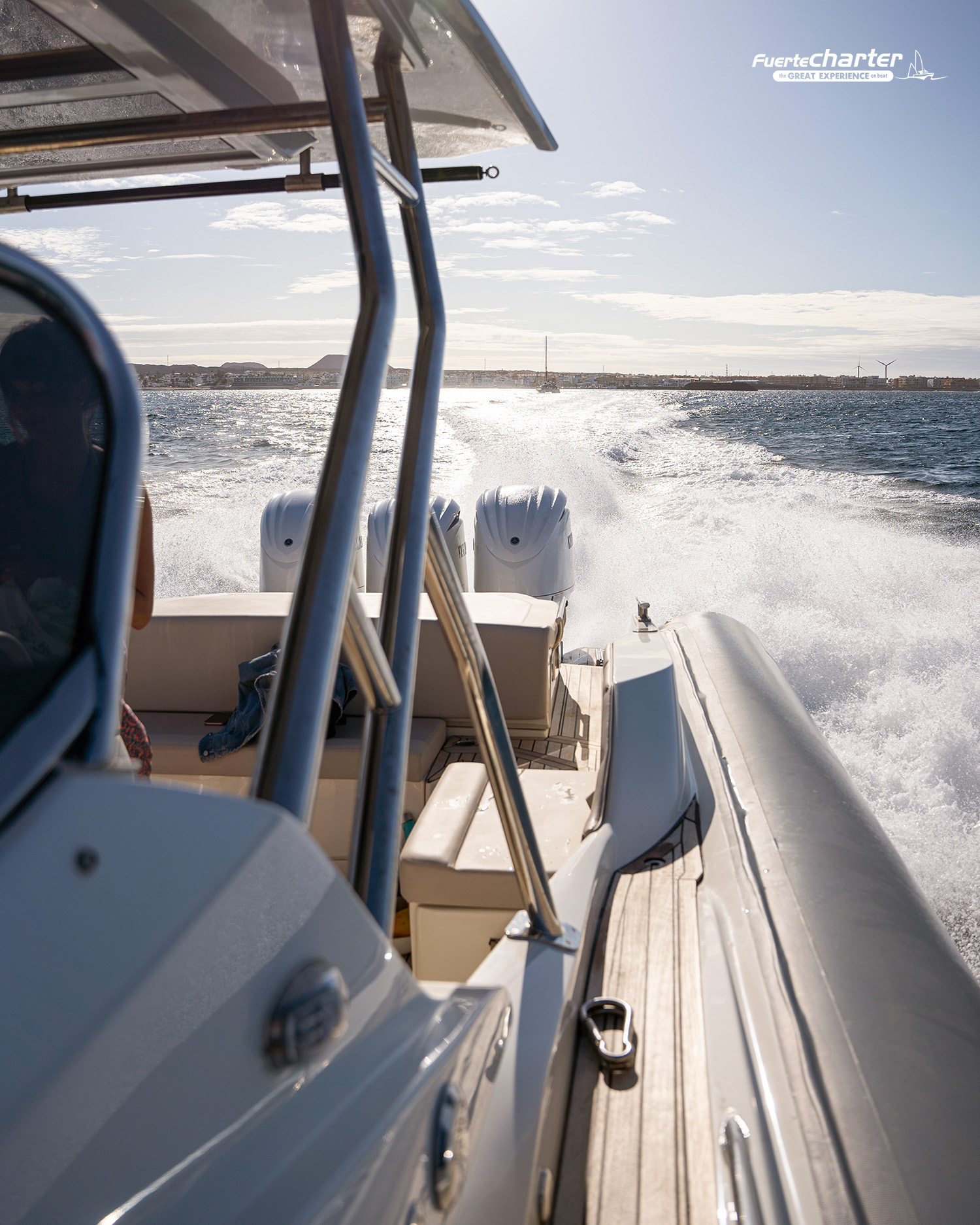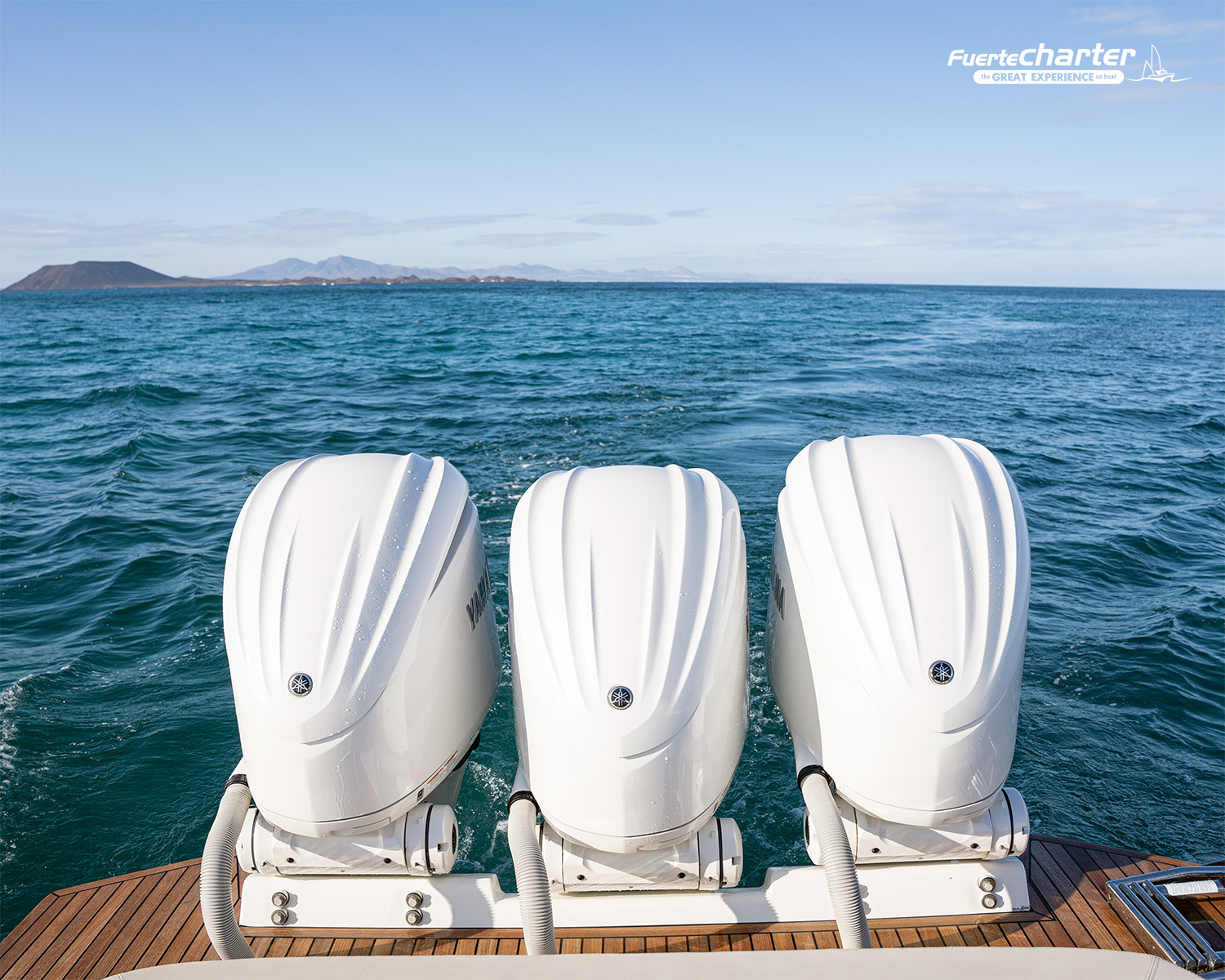 Thanks to its very deep "V" hull, it can hold high cruising speeds even on rough seas.
The cabin excels in elegance and ergonomics.
In fact, Prince 38 SC offers a state of the art cruise.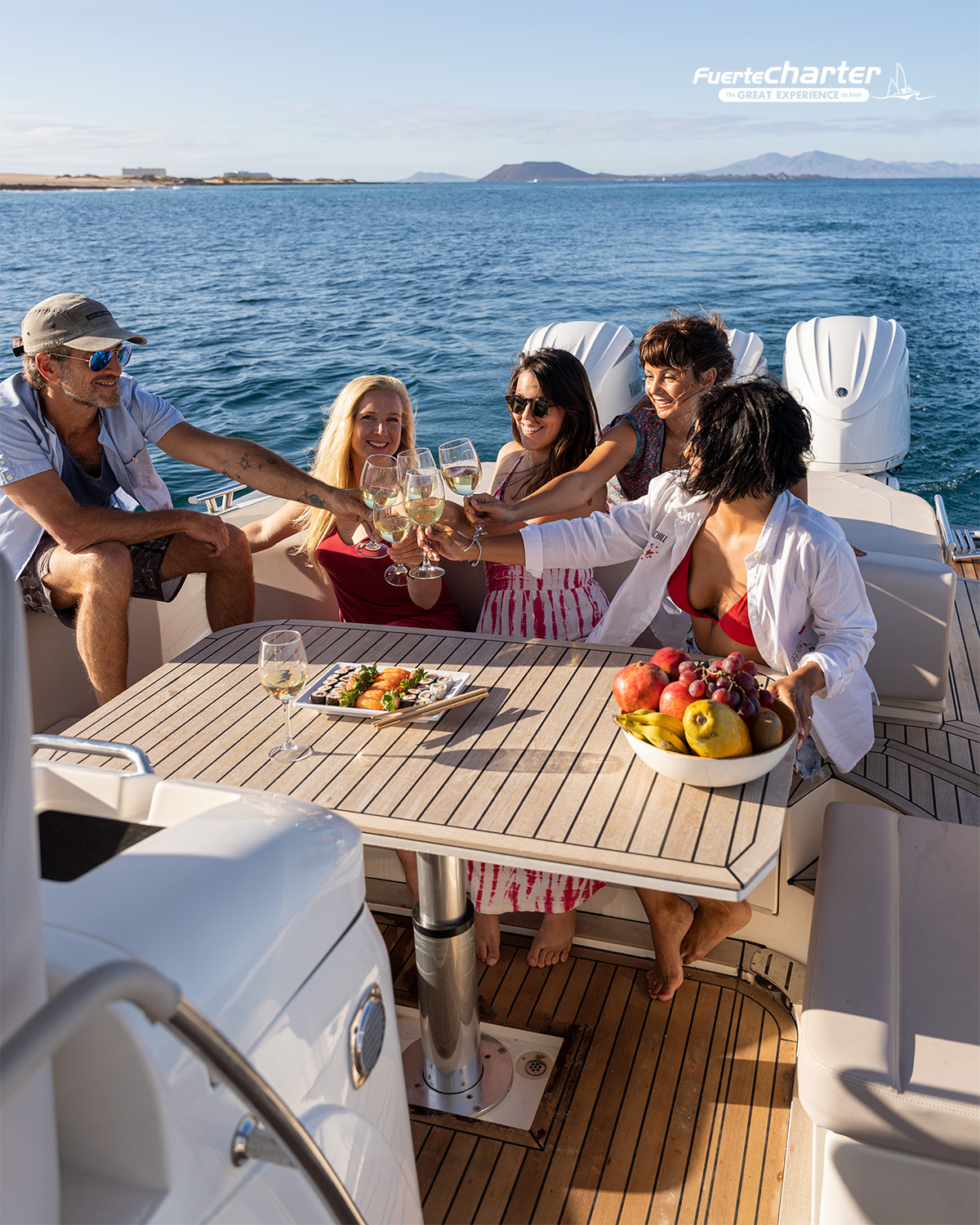 We notice this when we look at the cabin which, thanks to an electrically operated table, that has three different position options: a sunbathing area, a dining area , as well as a more peaceful and relaxing area.
The three sofas are comfortable and safe in navigation thanks to high protective backrests.
All deck surfaces are lined with teak wood.
The bow is spacious, comfortable and offers seating for those who want to enjoy high speed with the 'wind blowing in their face'.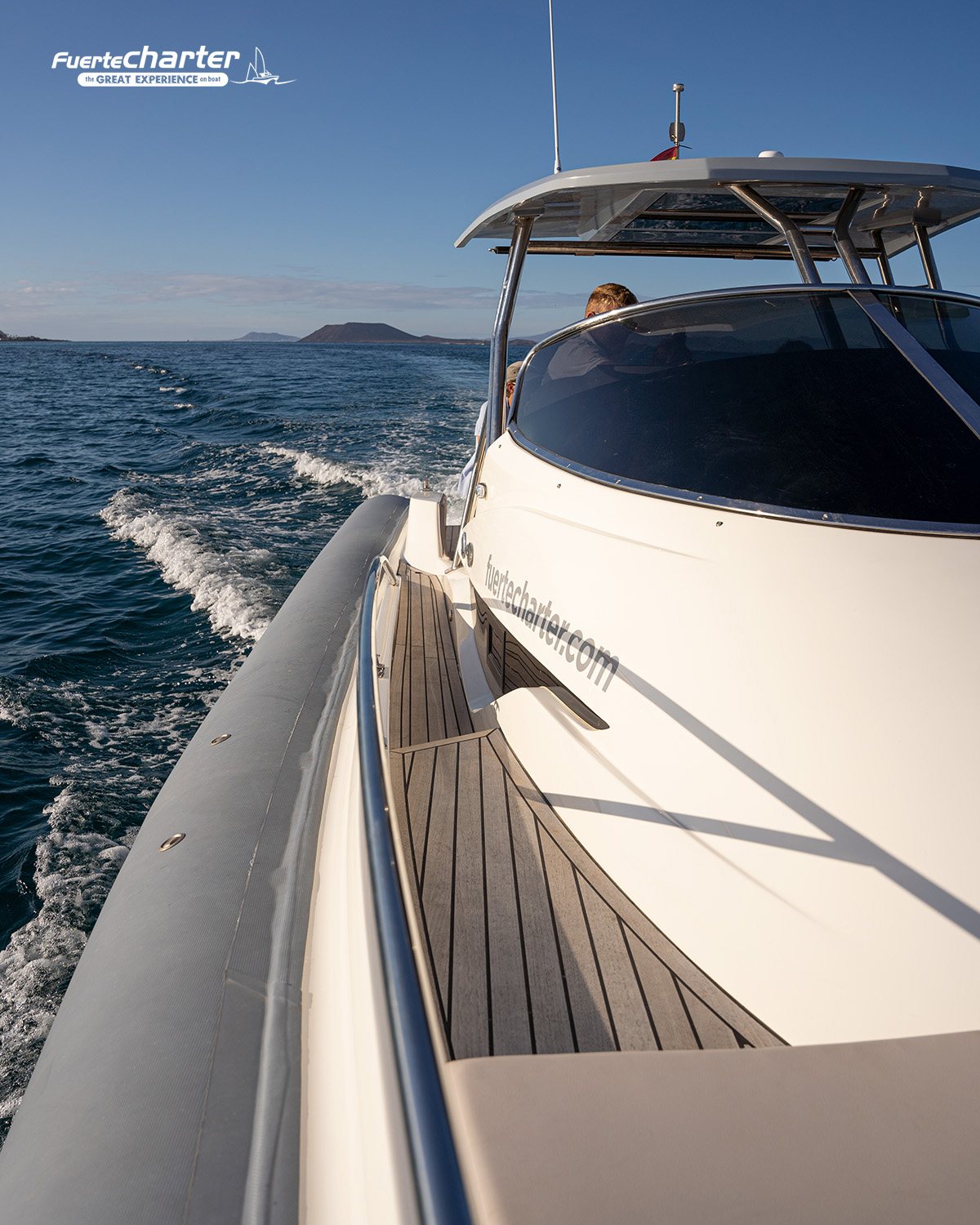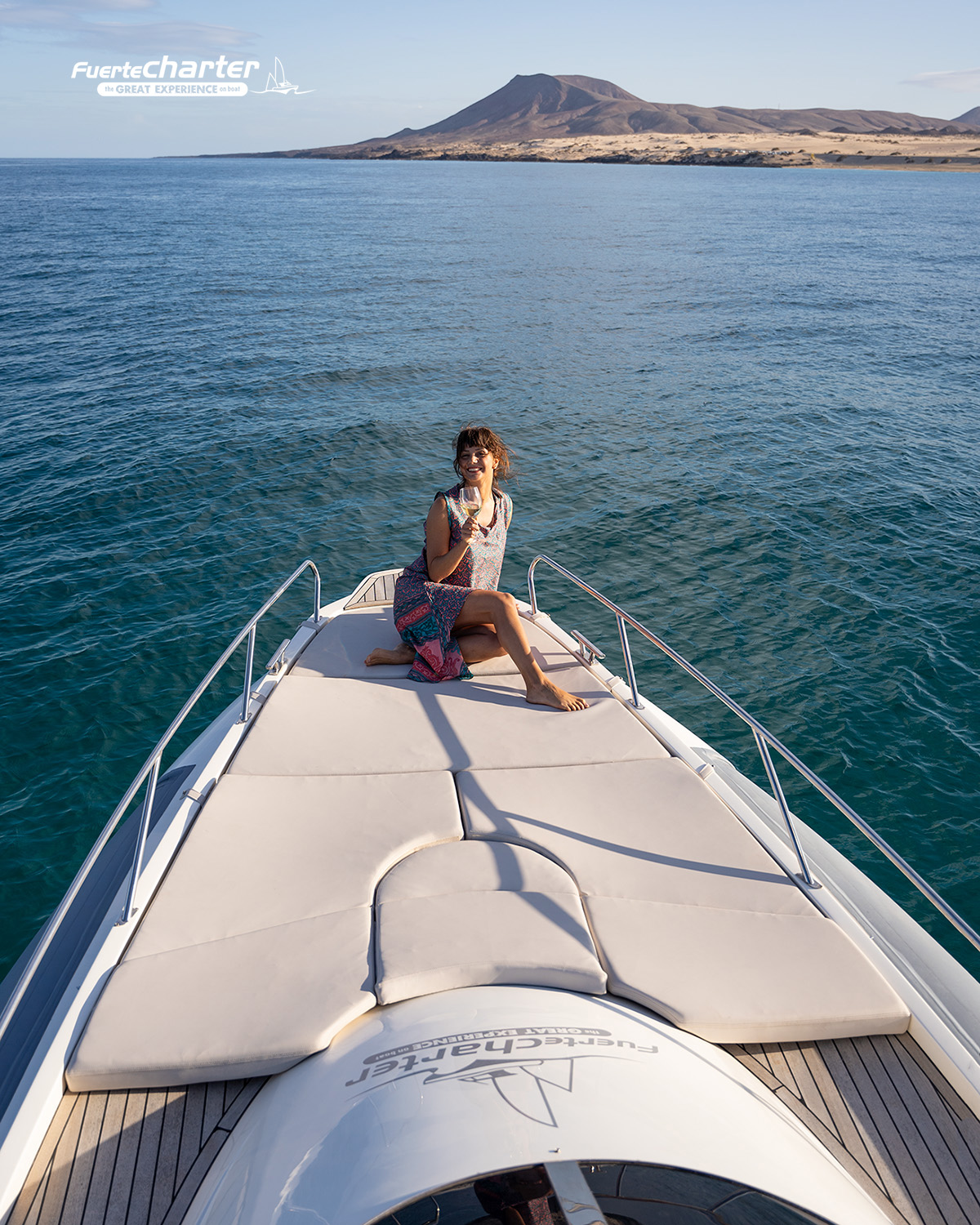 The surrounding handrail and a passageway give us the freedom to move around safely whilst cruising.
Below deck there is a spacious cabin with a double bed and a separate bathroom with shower and various cabinets where you can store your things without the risk of them flying overboard!
These are just a few of the technical details of this incredible boat, but beyond that the New Jolly Prince 38 SC is a complete package to give you a unique and unforgettable experience.
This boat can perfectly accommodate up to 12 people.
The tour with Prince 38 SC offers the opportunity to visit the caves on the Lobos Island that would be unreachable otherwise.
And that's not IT!
It's possible to organise an unforgettable trip to Lanzarote, as well as a visit to La Graciosa Island.
Whether you're celebrating an anniversary, birthday, graduation or a hen/bachelorette party, this is the perfect present.
So, are you ready to come and join us to experience an emotionally fulfilling adventure?
Such moments full of emotion and adrenaline that will be unforgettalbe saling the waves of the Atlantic Ocean.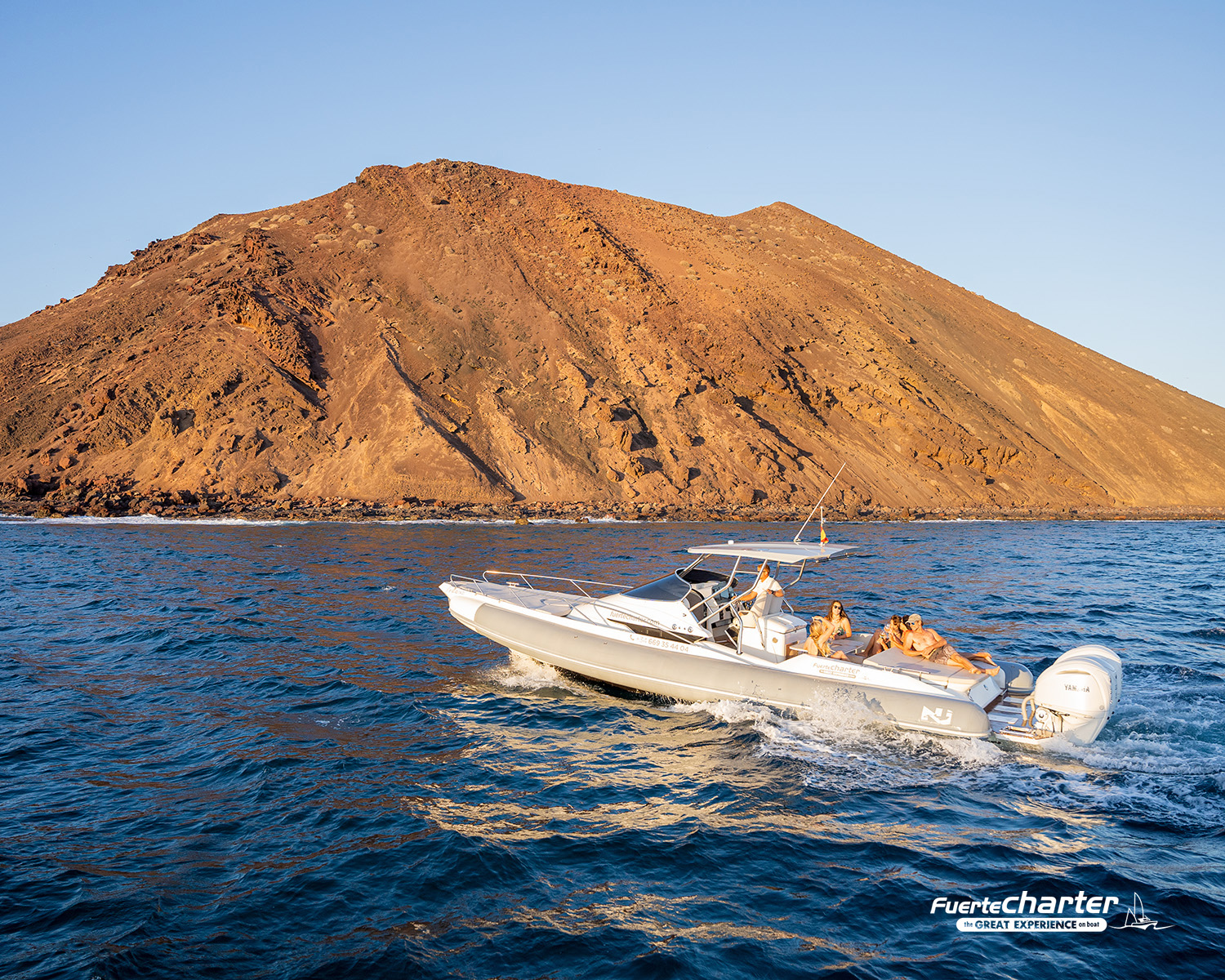 We're waiting for you!
www.fuertcharter.com