The islet of Lobos — where we go almost everyday on our boat trips from Corralejo to show tourists the charms of its coasts and waters— is where the literary artist Josefina Plá was born, the 9th of November, 1903: she was the daughter of Leopoldo Plá, born to a family of natives from Alicante, and Rafaela Guerra Galvaní. Relating Josefina Plá to just one discipline is a hard task, as apart from being a poet, playwright, essayist, fiction writer and journalist she was also a well-known ceramicist, art critic and painter.
She was christened in Fermés Church and registered in Yaiza (Lanzarote), but her father's profession, lighthouse keeper, made her leave the Canary Islands when she was only 5 on a tour around the Spanish geography and its beautiful coasts. So they lived in Valencia, Bilbao, and many other cities where she spent many years of her childhood and adolescence.
Culture was very important to her family, and this provided her with a most reliable literary basis and a great love for languages. Being 18 she had a command of French, English and she had some knowledge of Latin and could translate from German. Besides, her artistic side went beyond arts; she had stood out in some ceramic works, drawing and painting. In 1926 she met the Paraguayan ceramicist Andrés Campos Cervera in Villajoyosa, Alicante. He was internationally known as Julián Herrería, and she would marry him two years later, and then in 1927 she would settle with him in Asunción, Paraguay, a city where she spent the rest of her life and where she developed her whole career and developed all her achievements.
The arrival to this country that would adopt her was no bed of roses and she was rejected by a part of the Paraguayan aristocracy, who considered her as an "intrusive gipsy" and they were against her procedures. However this didn't stop her from developing a rich artistic and intellectual production.
Josefina Plá is considered as one of the main representatives of the Generation of the 40's, a fighter for human rights and one of the first activists of feminism in Paraguay, dame of the order of Isabel la Católica in Spain among many other distinctions, such as: member of the International Academy of Ceramics, located in Geneva, Switzerland; Bicentennial medal of the USA (1976); Ollantay trophy to the theatrical research, Venezuela(1984); Councillor in the Vice-Ministry of culture in Paraguay; National order of Merit in the degree of Commander in the Paraguayan Government (1994); Golden medal in Fine Arts in Spain (1995); award for her defence of human rights, by the International Society of Lawyers; member of the Paraguayan Academy of the Language, of the Paraguayan History and of the Spanish History; finalist in the contest of merits for the granting of the "Príncipe de Asturias" prize and also "Doctor Honoris Causa" in the University of Asunción (1981); nominated for the award of the "Premio Cervantes", the greatest award for the Spanish Arts in the years 1989 and 1994, and that of honorary citizenship conferred by the Paraguayan parliament in 1998, among others.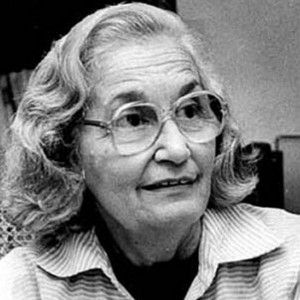 Josefina Plá was a prolific writer, more than 60 published books what with poems, playwrights, short tales, essays, criticisms… she always believed that the best way to renew and enhance culture consisted of knowing how to combine research, creativity and teaching. So she set up the Municipal School of the Performing Arts, where she was teaching for twenty-two years, the centre "Arte Nuevo", and the Museum "Julián de la Herrería", and she also took part in the setting up of the Artistic and Literary group "Vy'a raity" (joy nest), whose main aim was that of taking the Paraguayan culture beyond its boundaries.
She passed away in Asunción, the 11th of January, 1999, after a whole life working to bring modernity to art and literature in Paraguay, and she was a leader for many generations of artists and writers, which earned her the title that best defines her: "Dama de la Cultura" (the culture lady)
In FuerteCharter, by means of our boat trips from Corralejo, we don't just want to show you the natural charm surrounding us in the island of Fuerteventura, but we also want to show the history of this little big paradise.
FuerteCharter Team