If you've been lucky enough to take a trip to Lobos Islet from Corralejo you'll have noticed, when setting foot on land, some peculiar and very characteristic thin greenish bushes: the gorse (Launacea arborescens). It's just now (March) when these plants begin to bloom, a period which expands until June.
These shrubs are characteristic not only of Lobos and Fuerteventura but of The Canary Islands in general. In Fuerteventura and Lobos these shrubs you can be seen almost all over their surface, probably less common in the highlands.
It is a perennial plant, very abundant in the dry and arid lowlands in the Canary Islands. It can grow up to one meter, so they are not very high; their stems are thin, rounded and dull green.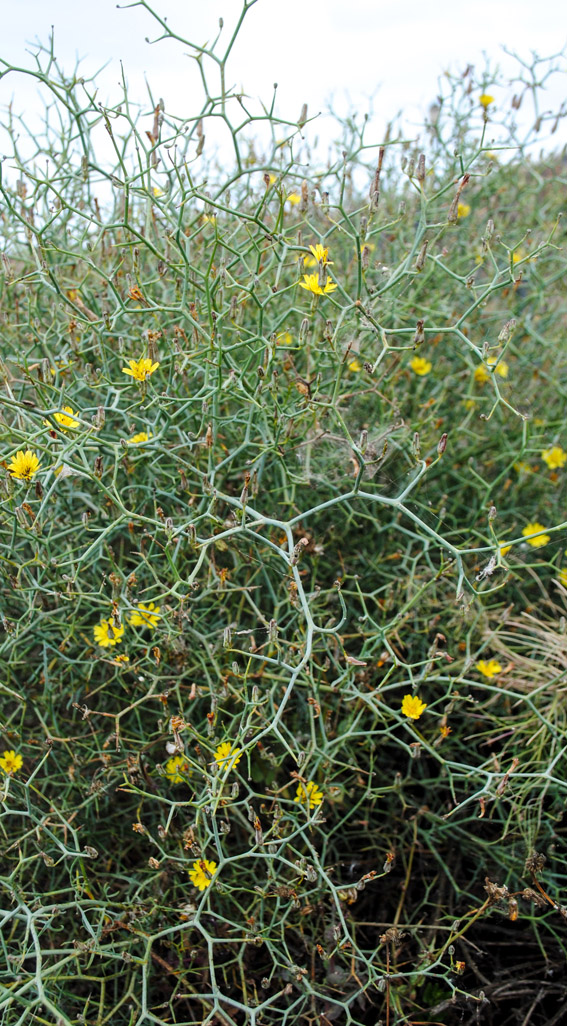 It's so abundant and representative in our island that the famous writer, Unamuno, who spent his exile in these lands, dedicated a few words to this plant in "Artículos y discursos sobre Canarias":
"La aulaga majorera, de Fuerteventura —se llama majoreros a los de Fuerteventura— tiende su triste verdor pardo, su verduras gris, por entre pedregales sedientos. La aulaga no tiene hojas, la aulaga desdeña la hojarasca; la aulaga no es más que un esqueleto de planta espinosa. Sus desnudos y delgados tallos, armados de espinas, no se adornan más que con unas florecillas amarillas. Y todo ello se lo come el camello, el compañero del hombre en esta isla, su más fiel servidor (…). Qué lección de estilo y de lo más íntimo del estilo, esta aulaga de Fuerteventura, es la expresión de la isla misma; es la isla misma expresándose, diciéndose; es la palabra suprema de la isla. En la aulaga ha expresado sus entrañas volcánicas, el poso de su corazón de fuego, esta isla entrañable." Unamuno
We chose the words of this great writer because they describe, with beauty and wisdom, this so abundant bush in our Islands.
Throughout the years and being so abundant, this plant has had many uses, including the gorse yellow flowers which, on their own or in small bunches, were used in infusion for children suffering from jaundice. As already mentioned by Unamuno, it was also the favourite food of camels and goats.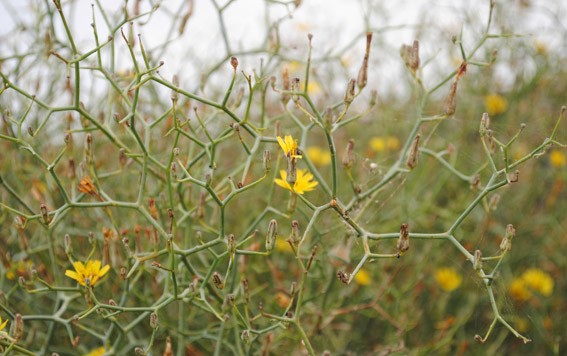 Whether you inhabit these lands or are just visiting it, in the coming months you'll enjoy the flowers of this shrub, which is "the expression of the island itself." If you're lucky enough to accompany us on our trip to Lobos from Corralejo you will see this blooming paradise. We'll be waiting for you.
FuerteCharter Team.