It's already many the trips we make to the nearby island of Lobos, on our catamaran from FuerteCharter , and we do it in company of the spectacular Coryphaena hippurus, known as "Dorado" in Fuerteventura.
Elsewhere it is known as "gran corifena", dolphinfish or "llampúa", golden dolphin, "lirio", "perico", amberjack or mahi-mahi.
" Dorado" is a bony fish of the family of the "Coryphaenidae", spread all over the globe, in tropical or subtropical waters.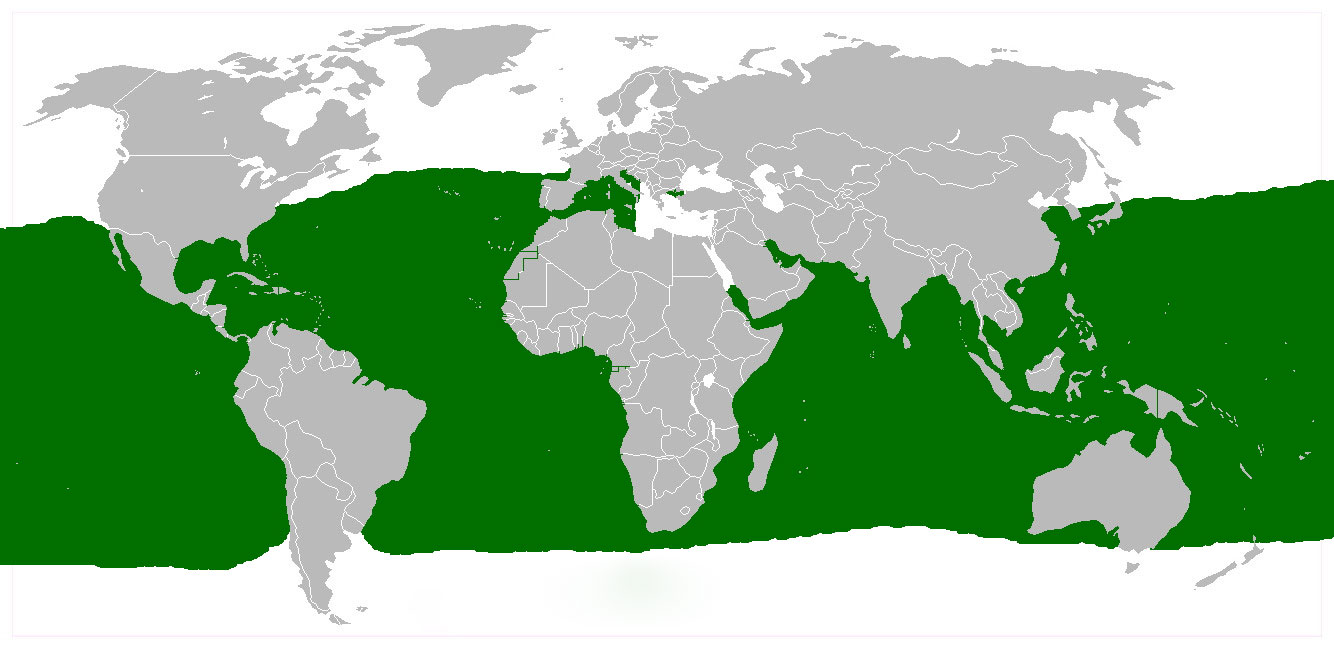 HABITAT
They live in the sea surface, between 5 and 10 meters deep, and they make large migrations throughout their life. They live in shoals in the high sea, but sometimes they are also found near the coast to breed.
There is already evidence of men catching fish of this species from 2600 years BC, as it can be seen in the wall of the Minoan civilization of Crete.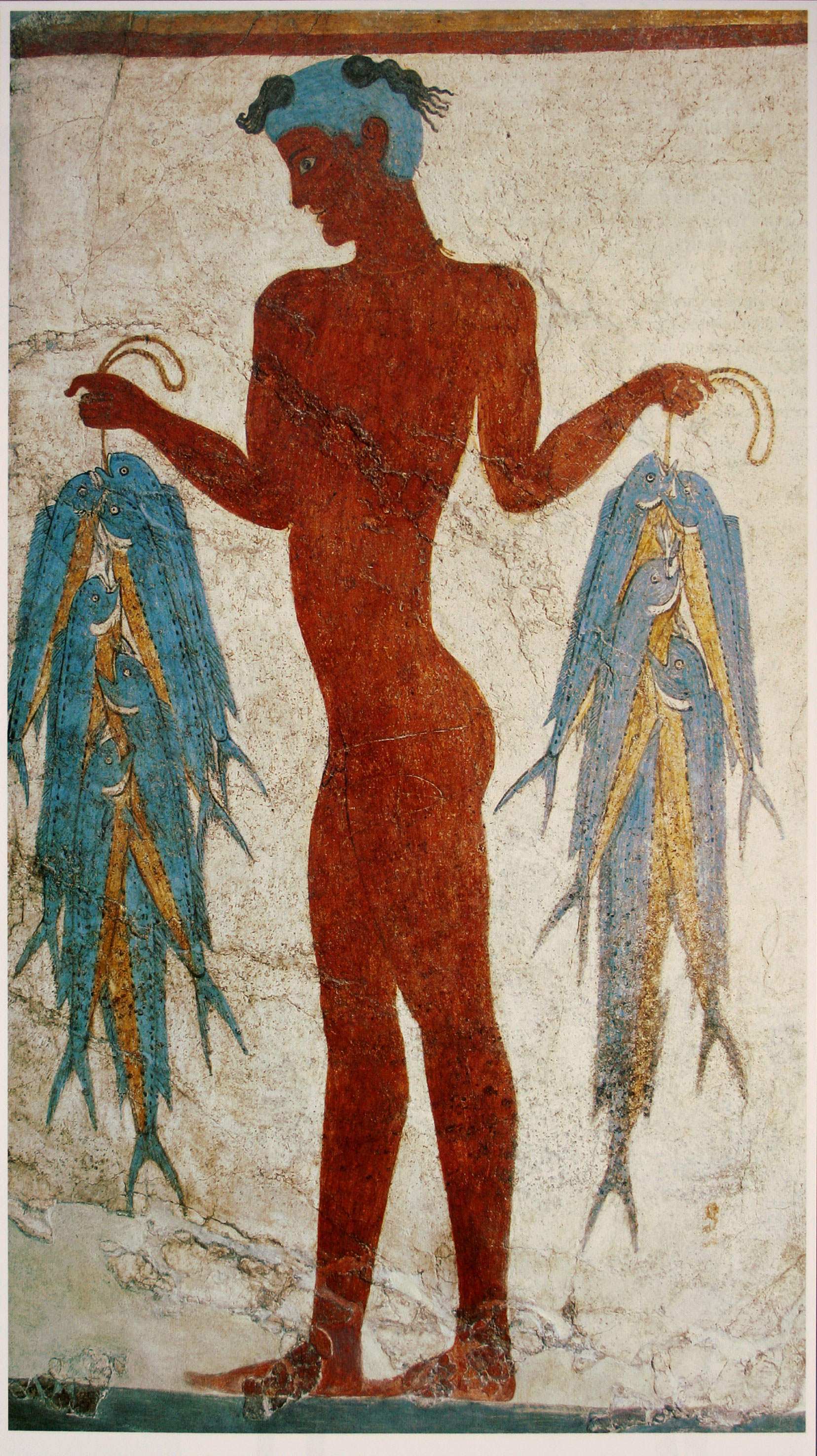 It is very common to see them through the Canary Islands in summer and autumn seasons, so at this time of year it is an exceptional companion in our excursions.
MORPHOLOGY
This species is characterized by its size and colourful appearance.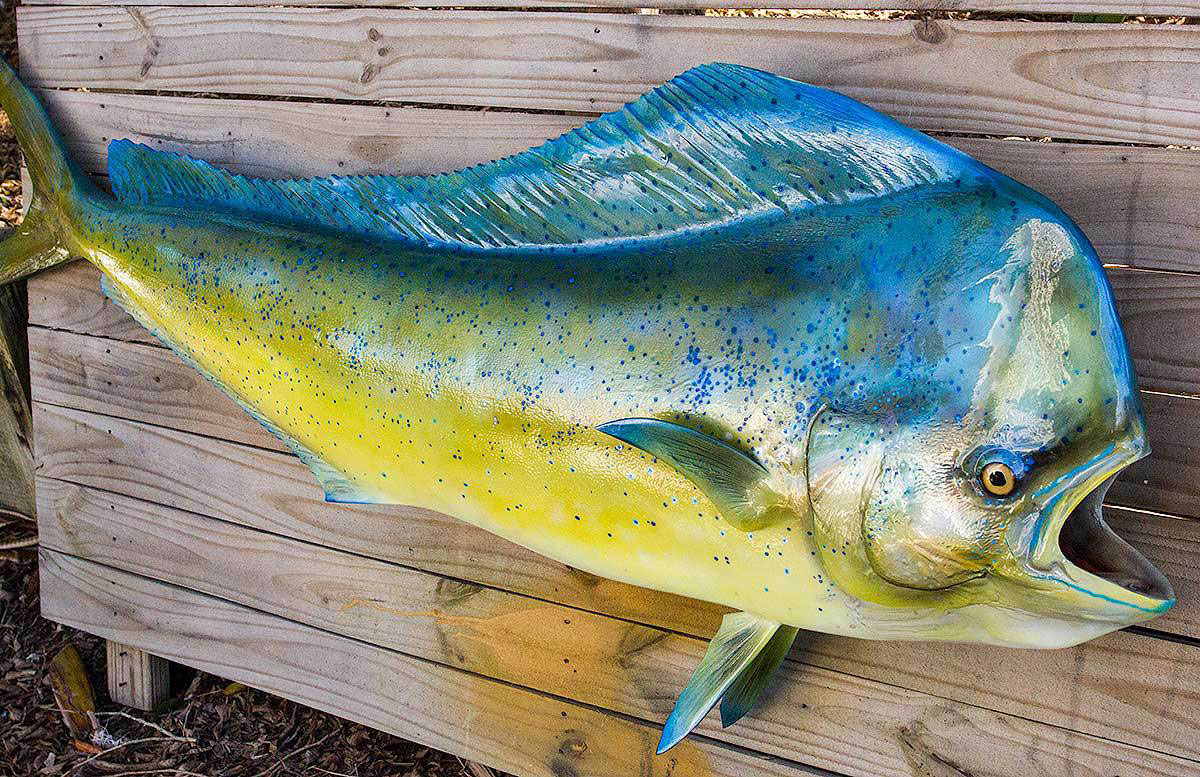 The usual size is about 100cm long, although up to 200cm specimens have been recorded, weighing 50kgs.
They don't feature thorns in the anal or dorsal fins, which have soft rays. The dorsal fin runs from the cervical region to the tail and the anal one is shorter, going from the middle of the body to the tail. The caudal fin is forked, and is attached to the body by a stalk, which allows it to swim very fast.
It's a species created for speed, with very elongated and laterally compressed body. They're very soft to the touch, as they have really small scales.
They have small, oval and strong teeth, in a big mouth, where the first set is curved backward.
Males have a prominent bulge on the forehead, so they have also been called horned.
But if something makes them truly spectacular to the sight is the colour they feature, ranking as the most colourful fish in the Atlantic: they have golden reflections on their sides, hence their name; blue and green foil on the top and sides, and their bottom is yellow or white.
They have a very vivid colour when they are just taken out of the water, and they seem to be lit on, hence the name of "lampga" (dolphinfish), which could be translated as torch. However this striking colour disappears after a while of being out of the water when they get a grey tone that has nothing to do with their colours in life.
REPRODUCTION
This species reaches sexual maturity between 4 and 5 months old, and they are not very long-lived, since they usually die within six years.
Not much is known about their breeding habits, although it is presumed that they mate several times a year, especially in spring. Eggs are pelagic, and the young specimens remain in the coastal zone until they reach a certain size.
FEEDING
They feed on a variety of small fishes, squids, crustaceans and zooplankton. Horse mackerel, mackerel, anchovies and sardines are the main pillars of their diet, although they love flying fish, which they chase almost to exhaustion.
FISHING
This species is quite coveted among anglers, and for a while it has been valued also for commercial purposes, sometimes still common in markets and fishmongers.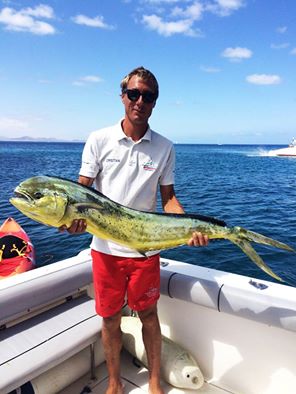 It is a species that in its juvenile stage is considered as blue or fatty fish, but adult individuals are considered white or lean fish.
If you want to get first hand knowledge about this amazing species, we recommend you come to one of our trips at this time of year.
FuerteCharter Team