Fuerteventura is a paradise that has endless attractions for tourists and residents. When one arrives in the island thinks of sun and beach tourism, but these Islands really have nature spots that are really worth visiting. We propose five natural jewels in Fuerteventura that you really can't miss.
Natural park of dunes in Corralejo
As the name implies, it starts 8 kms from Corralejo, and finishes just at the village entrance. They who stay in Corralejo are lucky to find out these dunes, of impressive natural wealth, in their way from the airport to this village. One is amazed at the beauty of these dunes, the yellowish colour of their fine sand, the views to the islands of Lobos and Lanzarote. They aso stand out because of their scenic value, as they are a shelter for birds and endemic vegetable species in the Canary Islands, reason why they have been declared, together with the islet of Lobos, Special area for bird protection. Visiting these dunes is a true experience for the senses, not just because of their fine yellowish sand but also because of the water at their borders, the beaches of the eastern coast, with crystal clear blue water, so attractive that you'll feel in paradise.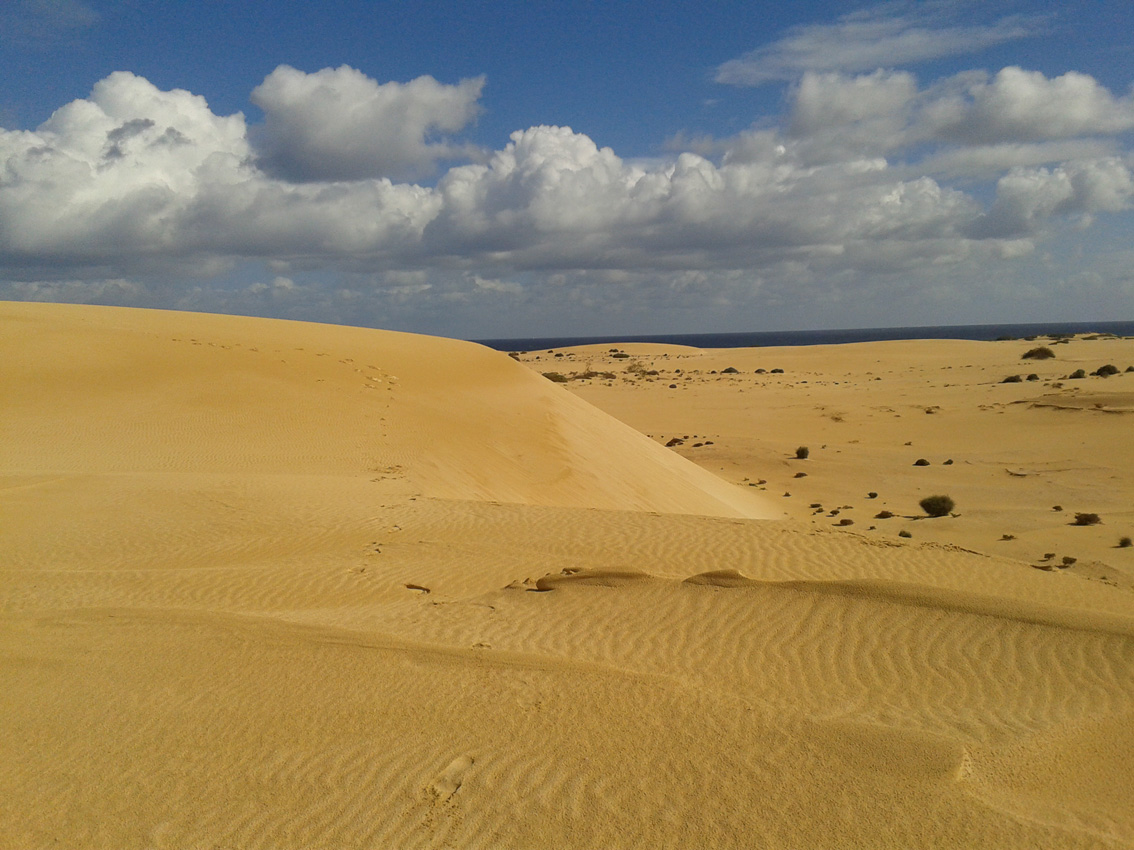 Lobos Island
It's many the articles we have about this little paradise in The Canary Islands, a natural wild island capriciously shaped by the waters of the Atlantic, about 3,5 kms from Corralejo. It's, no doubt, a must visit spot. It has a little port and fishing village, a volcano and a lighthouse. We recommend to devote at least one morning or afternoon to it, and the best way to enjoy its crystal clear waters is on our boat trips from Corralejo, where apart from enjoying the sea you'll be able to go down to the island bay on a semi-rigid boat, stroll around this little islet and bathe in the cleanest and most placid waters in The Canary Islands. You can't leave Fuerteventura without enjoying this island.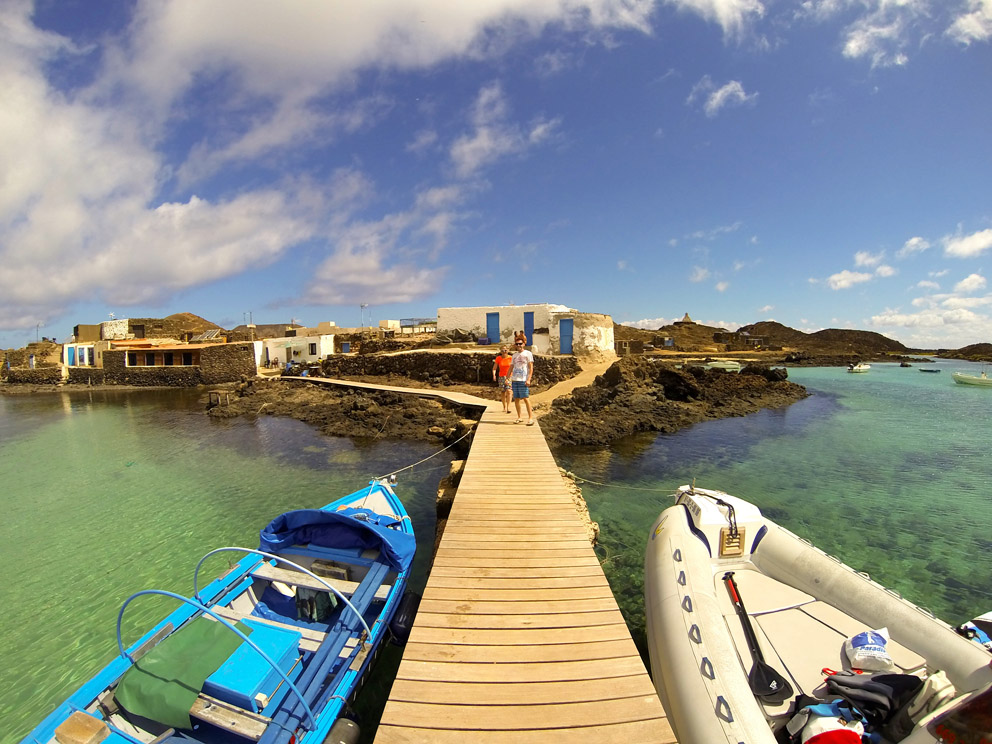 "Cofete" Beach
At the other side of the Island, in the western coast and in the south of Fuerteventura, you'll find the longest beach in Europe and, probably, the least visited, which makes it even more natural and attractive. This beach takes up part of the Jandia peninsula, it's about 12kms long and 50ms wide. It's worthwhile to devote one day of your holiday to visit the most virgin of the beaches in The Canary Islands, an impressive place not just because of its dimensions but because of its wild appearance. Careful with the sea at that beach, there are usually strong currents. Apart from enjoying this magnificent beach you'll be able to visit the Winter house and the little village of Cofete, whiich overlooks El Pico de la Zarza, the highest in Fuerteventura. If you are staying in the north of the island, investing a whole day on this spot is most recommendable.

"Las Peñitas" Ravine
This is the natural monument least well known by tourists, and for many it is one of the most interesting natural areas in Fuerteventura. This is a spectacular ravine, made up by huge granite blocks, holding one of the few dams in the island. It's also the most important place to climb in Fuerteventura. If you like hiking we recommend to go to this ravine along a track connecting Vega del Rio Palmas with the town of Ajuy. In this ravine, apart from its great landscape value you'll find a little hermitage, La Virgen de la Peña, where every year the most important pilgrimage in Fuerteventura is held. If you drive there you'll have to go from Pájara to Ajuy and then you'll find a diversion leading to the ravine, one of the most popular settings in the film Exodus.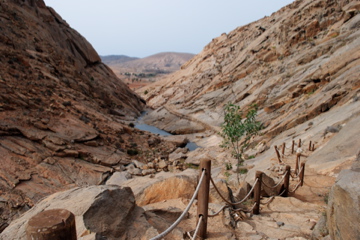 Ajuy
In the western coast of Fuerteventura, in the rural park of Betancuria, we find the village of Ajuy, a little fishing village where you'll find good restaurants with fresh fish. Its black sand beach reminds us of the volcanic past of this island. But the most popular spot in Ajuy are, no doubt, its caves, to which you can access through a path which starts at the very beach, easy to walk and wonderful because of the beautiful views of the western coast. Besides, this area is made up by the oldest stones in the whole Canary Islands. Another interesting fact t is that in these caves pirates and corsairs used to trade with all kinds of goods.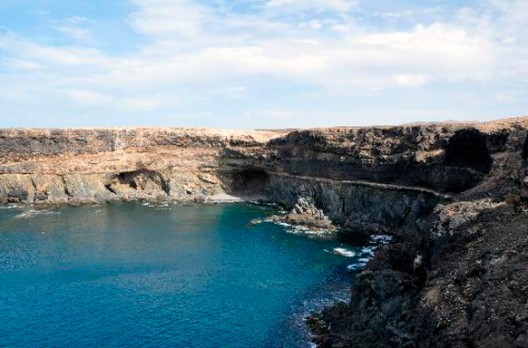 It's many the natural monuments in Fuerteventura which turn it into a true paradise for visitors, but today we wanted to highlight these five ones. We'll keep working to bring out the wonders of this little corner of La Macaronesia, which offers so many attractions.
FuerteCharter Team